is the leading Higher Educational University in the Russian Federation in the field of Environmental and Earth Sciences established in 1930 with more than 20 departments. It is a Regional Training Centre of the World Meteorological Organization ( www.wmo.ch ) for Regional Association – Europa, the aim of which is meeting the requirements of the European labour market. RSHU offers educational programmes leading to BSc, MSc, Diploma Specialist, PhD and Doctor of Sciences in environmental studies. RSHU research programmes include study of atmospheric and oceanic processes, atmosphere-ocean interaction, weather forecasting, climate change, numerical weather prediction models, ecology and economics.

established, already 1968, the first multi-disciplinary environmental course at the university level in Sweden. Currently it offers a wide range of environmental science programmes, including an applied programme in Bio-Geo Science, several masters programmes e.g. a Master's programme in Environmental Analysis and Management and a Master's programme in Environmental and Health Inspector's Programme, as well as several specialised courses in environmental planning, international environmental issues and politics, environmental management, EIA, remote sensing, environmental analysis etc. Further, the department have been at the forefront in developing remote sensing and GIS in the Swedish context as well as successfully transferring competence in these fields to actors outside academia; thereby contributing to the wider use of these techniques in environmental monitoring, analysis and planning. Based on this expertise the department ran a UN course in remote sensing for non-Swedish students for 14 years. Personnel at the department have experience of TEMPUS supported Master's Programme development in Poland, Latvia and, as co-ordinator, in Lithuania. Joint Nordic-Russian project on Environmental Sciences is in the great interest of all partners in both education and research approaches since the project will establish sustainable links between teachers, researchers and students inside of the University Network which will be open for anyone who wish to join our community.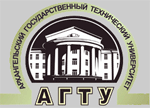 is a leading technical higher educational institution in the North-West of Russia having great experience in providing training in 51 study programmes, mostly related to forestry, wood-working, pulp-and-paper, chemical technology, power engineering, civil engineering, petroleum engineering branches. One of the degree programme realized at ASTU is Environmental Protection and Rational Use of Natural Resources with Environment Management course entering the curriculum. The University performs training in the framework of the Management of Organization degree programme. The University has an experience of participation in the international projects, including network ones. The Joint Nordic-Russian project on Environmental Management is of great interest for ASTU as it allows to start specialization that will help the University to gain necessary experience for easy transfer to a two-level system of education.
accounts for one-third of Sweden's technical research and engineering education capacity at university level. Education and research cover a broad spectrum – from natural sciences to all the branches of engineering as well as architecture, industrial engineering and management, urban planning, work science and environmental engineering. In addition to the research carried out by KTH's Schools, a large number of both national and local Competence Centres are located at KTH. Various research foundations also finance a number of research programmes. KTH offers programmes leading to a Master of Architecture, Master of Science in Engineering, Bachelor of Science in Engineering, Bachelor of Science, Master of Science, licentiate or doctoral degree. The university also offers a technical preparatory programme for non-scientists and further education. There are a total of just over 12,000 full-year equivalent undergraduate students, more than 1,400 active postgraduate students and 2,800 employees. KTH was founded in 1827 and the main campus has been located in attractive, and now listed, buildings in central Stockholm since 1917. In addition, KTH and Stockholm University jointly offer study programmes and carry on research in biotechnology and physics at AlbaNova University Center, located at Roslagstull. KTH has extensive international research and educational exchange programmes with universities and colleges, mainly in Europe, the USA and Australia, but also increasingly in Asia. The university participates actively in various EU research programmes and also cooperates with Swedish and international development agencies. Industrial Ecology is a new multidisciplinary area of research, which aims at increasing our understanding of the interactions between technical, economic, social and ecological systems and processes. The aim is to increase our knowledge about and develop strategies for integrating environmental considerations and sustainable development into our human activities. The staff at the Department of Industrial Ecology (IE) at KTH is a mix of engineers, ecologists and biologists. IE operations are highly integrated due to the interdisciplinary nature of the research area in which it is active.

was established in 1930 as "Leningrad Institute of Finance and Economics". The campus of the University occupies the buildings of the former Assignation Bank was founded in 1769, during the reign of Catherine the Great. Finec has 13000 students, 11 faculties and 40 departments. The University is the best educational institution in Russia since 1991 according to the economic website of the Ministry of Education of Russia. Franco-Russian center of cooperation was established in closer collaboration between Saint Petersburg State University of Economics and Finance and University Pierre Mendes-France and Paris-Dauphine University offers courses in French (Bachelor and Master). Every year the Scientific Research Paper Contest is held at the University. The aim of the Contest is to motivate students' research and distinguish those the most talented in fundamental research work. The Contest consists of two rounds: the Faculty Contest and the subsequent University Contest. Students' papers are prepared as a result of the previous year's research under the supervision of their professors and other people who are involved in this kind of work.

is non-governmental non-profit organization based on membership. Chamber was founded in 1921 on the initiative of Russian entrepreneurs, profit and non-profit organizations and operates according to the Law of Russian Federation "On Chambers of commerce and industry in Russian Federation". Today Spb CCI is one of the biggest in the system of Chambers of commerce and industry in Russia that includes 173 Chambers, forms and develops the infrastructure for entrepreneurship. The Chamber aims to facilitate the development of St. Petersburg economy and the establishment of favorable conditions for entrepreneurial activities for Russian and foreign companies, to protect their interests, rendering a broad spectrum of services for business. The mission of the Chamber is to establish reliable partnership with all companies operating in the region, accelerate the development of commercial relations between them and improve the business climate in Saint-Petersburg. Spb CCI unites more than 2000 Russian and foreign small, middle and large companies which operate in different fields of business in Saint-Petersburg and Leningradskaya Oblast. Providing the practical support to Russian and foreign entrepreneurs in establishing business contacts with partners, the Chamber assists the development of goods and services export and the flow of investments in Russian economy. Spb CCI collaborates with 300 Chambers from 70 countries, has 50 collaboration agreements with foreign organizations, facilitating the constant exchange of information by organizing business meetings of representatives of Russian and foreign companies in Russia and abroad.

is the largest higher education institution in Latvia, and the richest in traditions. At the end of 2009, 20 048 people studied here and 6 097 new students were enrolled. The three most popular study fields among the applicants have not changed for the past few years – namely management, communication studies, and economics. The number of state-funded study places has increased to 6 570. The number of residents and exchange students from abroad is also increasing. At UL there are 13 faculties and 154 study programmes. The UL provides an academic bachelor's or master's degree in humanities (philology, philosophy, history, theology a.o.), pedagogy, social sciences (economics, communication studies, political science, psychology, sociology, law, management a.o.), sciences (biology, physics, geography, geology, chemistry, mathematics, environmental science a.o.), and health sciences (pharmacy, nursing). The UL also offers professional qualifications or bachelor's or master's degree, including MD, qualifications of doctor, teacher, social worker, economist, translator/interpreter etc. Doctoral study programmes offer a degree in biology, economics, computer science, demography, pharmacy, philology, philosophy, physics, geography, geology, engineering, law, chemistry, communication studies, medicine, mathematics, pedagogy, politics, psychology, sociology, theology and religious studies, management, linguistics, history, and environmental science. The UL offers an opportunity to study interuniversity master's programme "Nutritional Science", interuniversity master's programme "Educational Treatment of Diversity", interuniversity master's programme "Studies of the Baltic Sea Region", master's programme "European Studies" and other unique study programmes. Each year, approximately 300 students of the UL study abroad with the help of international exchange programmes, thus perfecting their skills and abilities; in turn, the University of Latvia welcomes approx. 250 international students.
up